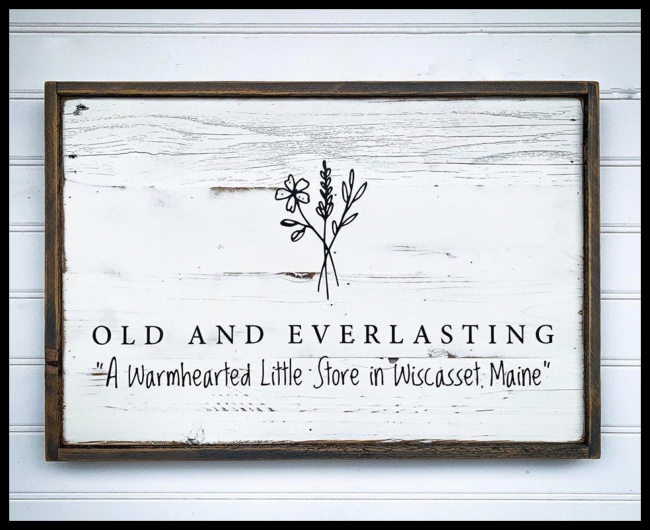 We are excited to announce the opening of our 
Old and Everlasting Store
at 49 Water Street in Wiscasset, Maine!
 We do hope you come visit!
Offering Home and Garden Goods, Accessories and More!
Home • Gifts • Lifestyle
A special part of Old and Everlasting has always been the antique and vintage displays 
that we love to use to display our merchandise. It's the Old and Everlasting way! 
And to top it off we are in the most charming building on Water Street in Wiscasset,
which comes with lots of wonderful Maine history!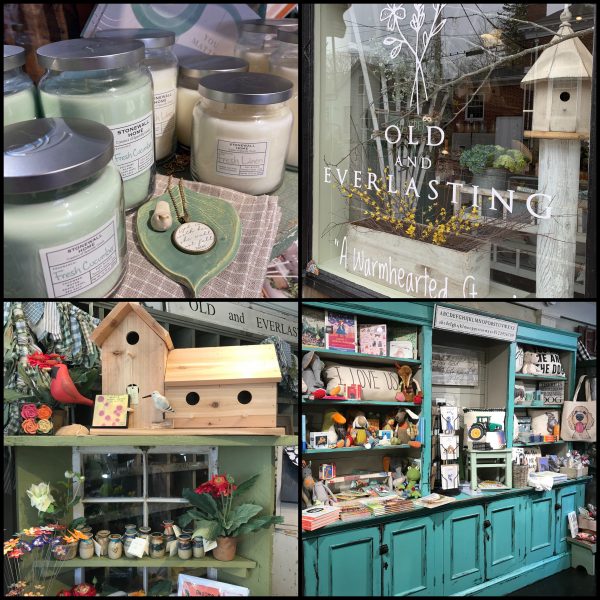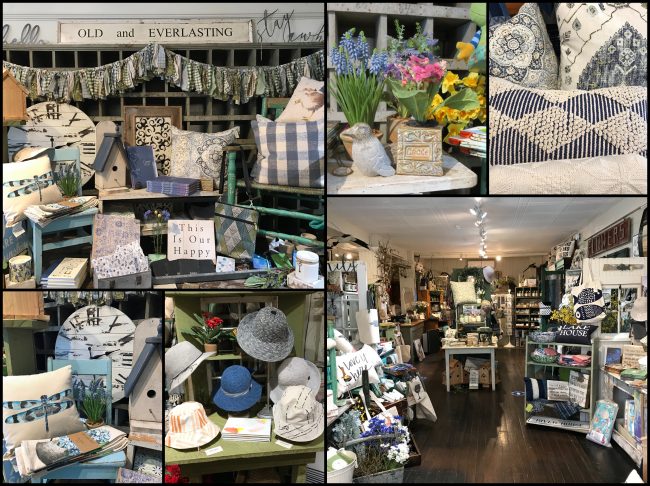 ~ Store Hours~ Open April through December.
May 2022 Hours~  OPEN  Thursday through Saturday 11-4
Wednesday and Sunday by chance
*On a rare occasion our posted hours may change.
We always advise to call first
if traveling any distance.
See you soon!
And here's a little more about us…
For many years our joy had been to have lived and worked on our cherished little farm
in Cazenovia, NY. Included on this property was our store Old and Everlasting.
 Read more about us on our History Page and Memory Book!
We were honored to share something that we truly loved with so many.
The setting was serene and one of a kind…a wonderful old building and barn with history. The store was filled to the brim with Home Goods, Cards, Books, Women's Clothing and Accessories.  After 28 years we felt a gentle push telling us to move on…   Along this road of life often the landscapes change but the desires of the heart remain the same. Our love for New England began a new journey for us with an Old and Everlasting Greeting Card Line and a brand new store in Wiscasset, Maine!  We decided to keep our beloved business name because it tells a story. When we began our business years ago we were an antique store with everlasting flowers hanging from our old beams. Flowers from our gardens softening our space. As time went by we spread our wings and evolved into a Gift Store for the Home and Lifestyle. So here we are in Maine still living our story and warming our store space with our antique displays.  It's the Old and Everlasting way!
So do come visit us…our store is happily filled with our favorite goods….Just for you…
 Our Old and Everlasting Greeting Card Line is available here on our website
as well as Gift Certificates to our store.
 We are happy to pop one in the mail any time!
Our prayer is to inspire and offer a way to share friendship and love
with our lovely Greeting Cards and our store. 
We hope to see you in Maine…
Old and Everlasting
PO BOX 91
49 Water Street
Wiscasset, Maine 04578
Phone  207-882-5533
Everlasting Thanks… 
Marianne and Rob