The Setting…
Located in the picturesque countryside of historic Cazenovia NY, our business began in 1988 in what was once a horse barn complete with two stalls. As the business grew so did the building. In 1996 the "Bury Building" was moved several miles and attached to the store. It was truly a perfect companion to our existing building. This period building has new owners now and still maintains its charm with it's original wood ceiling and floors. Cottage red in color, Old and Everlasting became a destination and an experience quite like no other.
Once you stepped inside…
Old and Everlasting was filled with a delightful blend of merchandise. Our focus was on the Home, Garden, and Life… truly a little something for everyone.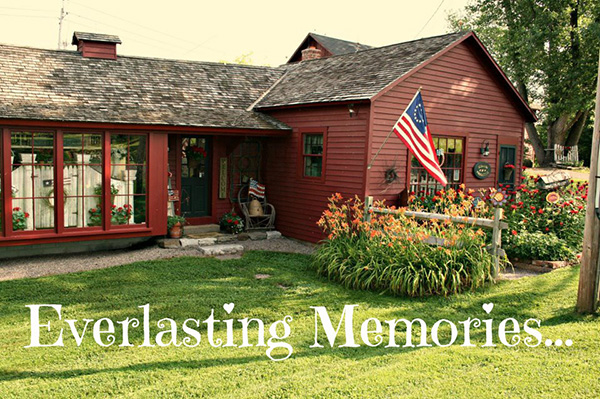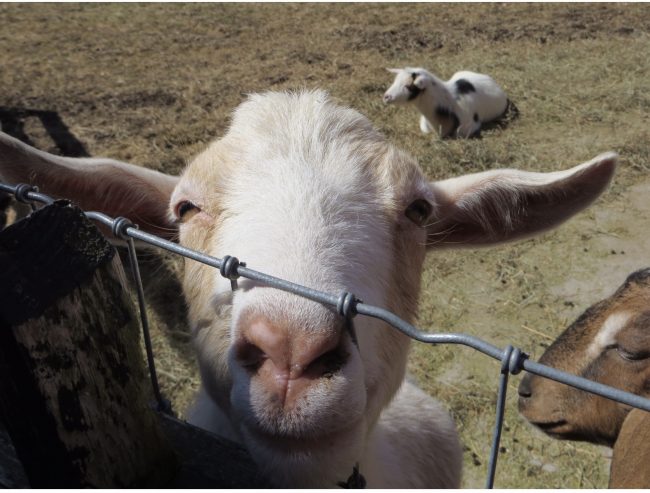 And last but not least…
We can't forget to mention our pet goats! They were often out to greet and entertain our customers. As we say, they were part of the Old and Everlasting experience.
Our adorable goats are now living in bliss with the most wonderful family complete with children and a barn full of animal friends. We are so thankful to have found the perfect new home for them….
Bury Building
In 1996 we were given the opportunity to acquire a 19th century building that had been the home of a well known antique shop for many years. This little red Welsh building was also once an ice house and buttery back in it's early days.
So plans were made to move this sweet little building nine miles to it's new location and the renovations began. It was a perfect match to the existing store and to this day it still retains it's charm and patina from years gone by.  With so much history it will always be the Bury building to us… named after it's original owners who so kindly offered it to us. And so our store name Old and Everlasting became even more appropriate.
We were blessed to pass this building and history on to a wonderful  couple. We wish them years and years of continued joy.