A Warmhearted Store in Wiscasset Maine
Welcome Everlasting Friends…
Old and Everlasting…
Gifts • Home • Lifestyle
We welcome you to visit our lovely store in Wiscasset, Maine.
We carry a blend of home and garden goods, women's accessories, and charming gifts. Wiscasset is a very special little town filled with delightful stores, galleries, and restaurants.
Old and Everlasting is open April through December with varying hours. Follow us on Instagram and Facebook for updated information.
We always suggest calling us if you are traveling a long distance. We wouldn't want to miss you!

Old and Everlasting
Store Hours
Welcome Everlasting Friends!
With much excitement we will be reopening
on March 11th!
~March Hours~
OPEN Saturdays 11-4 and Sundays 12-4
Open on Fridays by chance.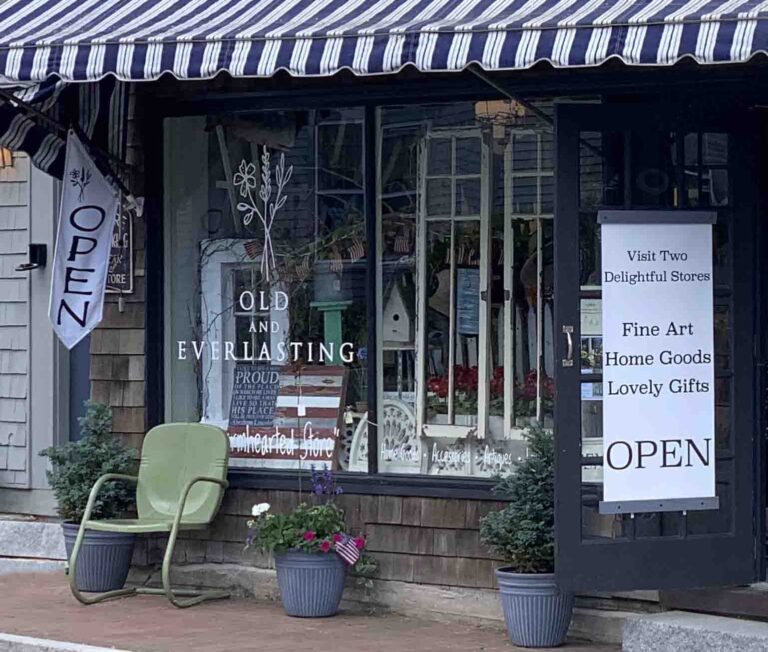 Hello Hello…It's almost SPRINGTIME!  Really and truly…it's right around the corner! Old and Everlasting reopens on March 11th! The store will be blooming with
Read More »