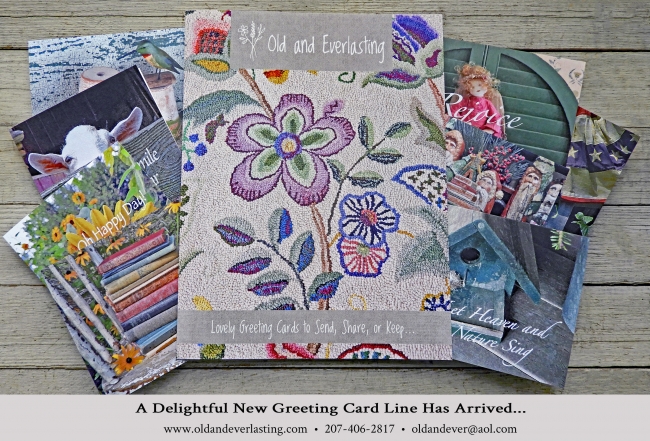 Store owners: 
Please contact us through this website for more information.
Welcome to the Old and Everlasting Greeting Card Line….
After more than 30 years of operating retail stores it was time to start a new chapter in life.
Being a store owner is a never ending challenge of finding the right blend of merchandise to offer
your customers. Over the many years our store became a destination for Home
Decor and Garden Goods, as well as Women's Clothing and Accessories. At the top of our inventory
list were Greeting Cards! They consistently came to the counter with almost every sale.
Providing a pleasant and comforting experience in your store is what it's all about.
We have thoughtfully designed our Old and Everlasting Greeting card Line with hopes of touching
peoples hearts. They are delightfully filled with love, inspiration, and humor.
Minimum Order $100    Minimum Reorder $50.00
Cards are blank inside and they will arrive in poly protective
sleeves. Packaged in sets of six.
Printed in Maine on High Quality Textured Paper with coordinating envelopes measuring
4.75 x 6.50. We accept all major credit cards.
*FREE SHIPPING on all OPENING ORDERS of $150 or more.*
We  hope you enjoy our selection…
Everlasting Thanks…
Marianne
Qualified Store Owners please contact us at oldandever@aol.com
For store owners in New York State please contact Sandra Sciria Associates.
Watch for our upcoming ads in Gift Shop Magazine and Smart Retailer!