March 17th, 2020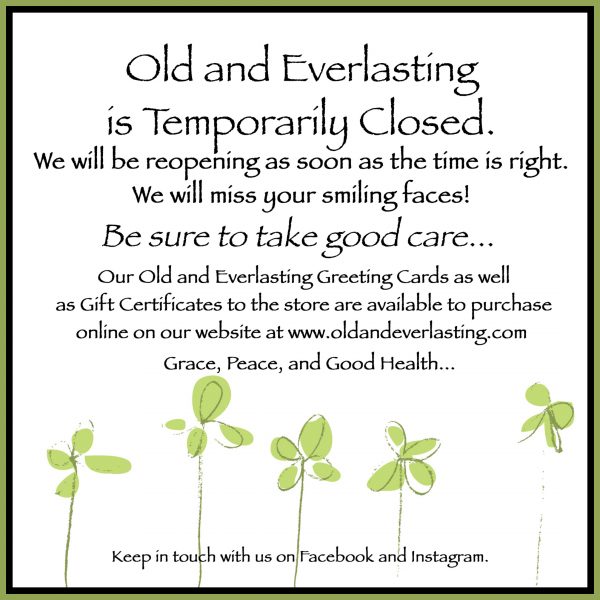 To our Old and Everlasting Friends…
It's time for Old and Everlasting to press the PAUSE button.
We are following our hearts and being very cautious during this uncertain time.
There is nothing more important than the health and safety of those we love.
And we love our customers! 
So for now Old and Everlasting will be CLOSED. We will post on our website as well as on
our Facebook Page and Instagram when we will reopen for business.
Rest assured we will be back. And rest assured this too shall pass.
The important thing is for each and every one of us to take care of ourselves and those we love
as best we can.
Make sure to get enough sleep, eat well, wash your hands over and over again, and pray
for a healthy America and world.
Everything will be okay…keep your FAITH strong…
Take care dear friends…
Marianne and Rob