Ready…Set…Go!
There's something that you should know! 
Our Old and Everlasting Greeting Cards have arrived as well as our Catalog for our
Sales Reps and Stores!  Store owners please refer to our Wholesale page.
          We will keep you informed as to where our cards will be carried as the orders come in.
And watch for some brand new designs in the works…Holiday and more!
Also, be sure to LIKE us on our Old and Everlasting FACEBOOK page!
Another way to connect with Old and Everlasting!
 We are thrilled to announce that our cards are
Now Available
to purchase right here on our website!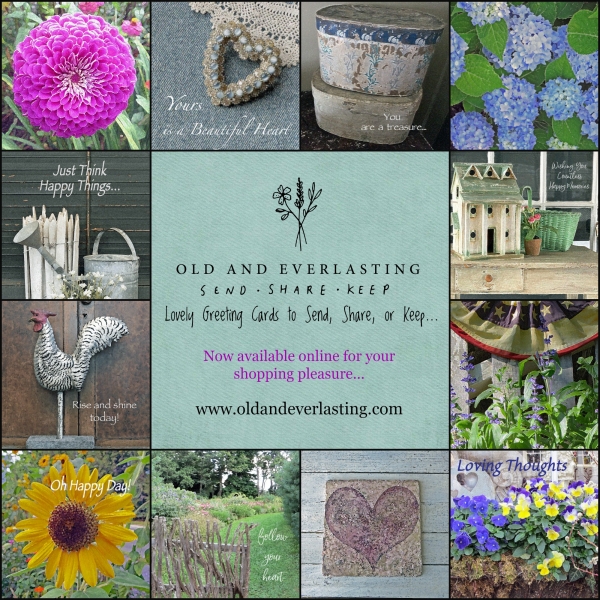 Old and Everlasting Greeting Cards are also starting to appear
in our favorite stores!
    New York State
Diane Prince Furniture and Gifts
92 S Main Street
Fairport, NY 14450
The Homestead at The Yard
604  NYS RT 173
Manlius, NY 13104
The Potter Hill Barn
3864 NY Rt 7
Housick Falls, NY  12090
The Shoppes at Johnny Appleseed
3402 Old State Road
Erieville, NY  13061
**More stores coming soon as the orders are shipped in the coming months.